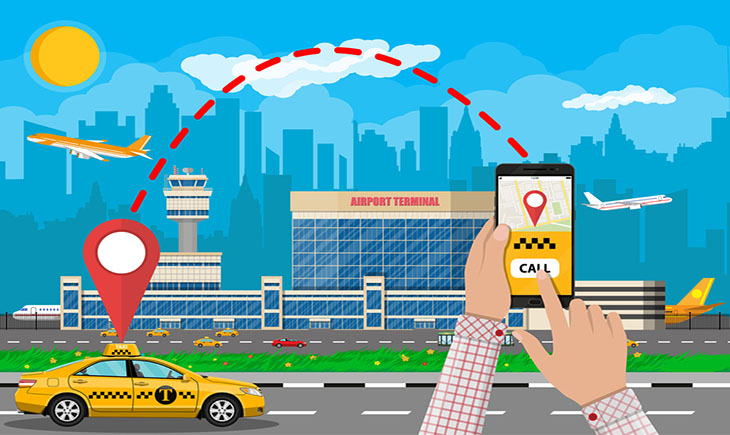 Taxi Service To and From the Indore Airport
So, you are an international traveler about to visit the beautiful city of Indore. You've printed out a map and have done all your research on what you plan to do while visiting here. Now that you're here, there's only one thing left to take care of before your trip is complete: transportation. That's where we come in. We offer an affordable and reliable taxi service to and from the airport. We arrive in a clean-cut car with well trained drivers, all fully licensed and insured by the government of India. Our drivers have been through extensive training on customer service, including how to deal with difficult customers. They are fluent in English, Hindi and several other languages so won't be a problem.
24/7 Indore Airport Taxi
Our service is available 24 hours a day, 7 days a week. All you have to do is call us on +91 7898325375 and we will pick you up from the airport or any location in Indore. Travelers who have used our Indore Airport Taxi over the years have left positive feedback about our prompt and courteous service. We stand behind the success of our business through these testimonials, as well as by upholding a strict policy on customer satisfaction. If you need to get somewhere fast and in style this is the taxi service for you.
Indore Airport Taxi in 5 Minutes
We have a number of vehicles to transport you from the Indore Airport to your hotel, hostel, or any other destination in Indore. You can choose from our fleet of cars which range from standard sedans and SUVs to deluxe coaches with additional seating for groups on tour. All taxis come equipped with air conditioning, seat belts, and a stereo system. If you have luggage, don't worry about it as there is plenty of room in our spacious trunks.
What to Expect from Indore Airport Taxi
If you need a taxi from the Indore airport for your onward journey, you can expect prompt and courteous service from drivers with extensive customer service training. We have a strict policy of customer satisfaction and have been successful in the past from positive feedback from our customers. The cost of our Indore Airport taxi service is affordable for all travelers. You will be charged by the kilometer, so make sure to ask about our fare per kilometer prior to booking your ride.
Book Your Ride In Advance With Us For A Discount!
You can save a significant amount of money on our Indore Airport Taxi service by booking your ride in advance. Simply call us and we will set up your pick up time, date and location. We offer 24 hour support for both domestic and international visitors to the city. Customers who book their Indore Airport Taxi in advance get a special discount. Make sure to call our dispatch office before your flight lands at the Indore Airport. For more information on booking, check out our website.