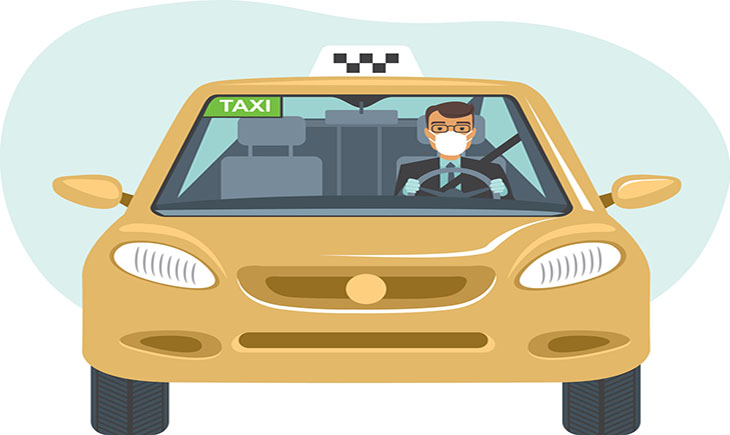 How Do I Know If My Taxi Driver Is Safe?
When you're getting into a taxi, it can be hard to know if your driver is safe. Unless the driver shows up wearing a sign saying "I am definitely not a serial killer", you have to use your judgment to see if the driver seems suspicious or unsafe. Here are some tips on how to do that:
1. Sit In The Back Of the Taxi
This increases your safety more than any other thing you can do, as it allows for easier escape if you are attacked or kidnapped. Additionally, sitting behind the driver makes it harder for him to make eye contact with you and see your facial expressions and reactions. This makes it more difficult for him to "read" you and your intentions.
2. Watch Out For Threats
A weapon is not always necessary to harm someone, so be careful of any suspicious behavior or actions on the part of drivers or other individuals around you. Make sure there are no open windows/ doors, make sure cars are parked, and watch out for anyone who might be trailing you. If something feels off, it probably is.
3. Choose a Busy, Well-Lit Area
The less crowded and darker it is, the more likely you are going to get into a sketchy situation which could result in bodily harm or other crime. A crowded place with a lot of lights is much safer than a more sparsely populated one with bad lighting.
4. If You Need to Stop, Tell the Driver
If you feel uncomfortable at any point in your trip, be sure to tell the driver. Stopping for a moment or even getting out of the car isn't going to save you from being mugged- but it could save your life if something bad was planned.
5. If All Else Fails, Call 100
If you are still unsure of how safe your trip is, call 911. You never know if the driver has set up a trap to kidnap you or assault you- so play it safe and use this option. The dispatcher will make sure that an officer is actually sent out to meet with the taxi, which could help find any information on suspects or at least get you to your destination safely.
Conclusion:
The best way to be safe when getting into a taxi is sitting in the back seat and paying attention to suspicious behavior. If anything seems off, communicating with your taxi company or calling 100 will help you stay safe while still ensuring that you reach your destination on time and without harm.